Philippe FONTA
Founder and CEO of SCRUM-Consult
Philippe Fonta is a renowned and accomplished sustainability expert with more than 25 years of high-level experience in energy intensive industries and international policy-making negotiations.
With an engineer's background supplemented by a masters in environment and sustainable development, he has been a key driving force in initiating the set-up of the overall sustainability journey of Airbus in the early 2000's and lead the management of the proactive Cement Sustainability Initiative (CSI) and Tires Industry Project (TIP) agendas under the umbrella of the World Business Council for Sustainable Development (WBCSD).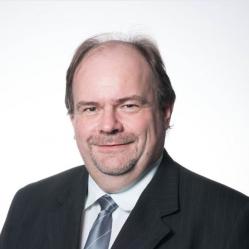 Over the past 20 years, he held leading positions in various policy-making panels and strategic partnerships at European and international levels.
Areas of expertise include development of corporate responsibility strategies and associated implementation plans, leadership insight in development of low-carbon technology roadmaps, climate change policies, health and safety, biodiversity management, advocacy in UN negotiations and over intergovernmental initiatives, NGO consultation, training and capacity building.
Philippe regularly provides guest lectures at international schools and universities, speaks at industry conferences and contributes articles to leading journals and magazines.
Professional experience
Founder and CEO, Scrum-consulting (January 2019 – Present)
B-Corp and Carbon Capture
Managing Director, World Business Council for Sustainable Development (2011-2018), in charge of:
* Cement Sustainability Initiative (CSI) – (2011-2018)
* Tires Industry Project (2013-2017)
* Energy Efficiency in Building (2011-2013)
* Business Applications (Urban Infrastructure Initiative, Sustainable Mobility Program, Chemicals) – (2012-2013)
Co-chair of the partnership with the International Energy Agency (IEA) for the development of the low-carbon technology Roadmap for the Cement Sector (2017-2018)
Expert reviewer of the IEA' World Energy Outlook (WEO) – (2015-2016)
Chairman of the Cement Mercury Partnership with UNEP (2014-2018)
Member of the Executive Committee of the Global Road Safety Partnership (GRSP), an initiative under the umbrella of the International Federation of Red Cross and Red Crescent (2017-2018)
Member of the Steering Committee of the Global Road Safety Partnership (GRSP) – (2013-2018)
Head of sustainable development at Airbus (2008-2011)
Chairman of the Aircraft Noise and Engine Emissions Committee (ANEEC) of the International Coordinating Council of Aerospace Industry Associations (ICCAIA) – (2010-2011)
Official observer for ICCAIA to the Committee on Aviation Environmental Protection (CAEP) of the International Civil Aviation Organization (ICAO) – (2010-2011)
Vice-Chairman of the Aircraft Noise and Engine Emissions Committee (ANEEC) of the International Coordinating Council of Aerospace Industry Associations (ICCAIA) – (2007-2010)
Director Environmental Affairs at Airbus (2000-2008)
Guest lecturer at French Ecole Nationale de l'Aviation Civile (ENAC) (2002 – 2010)
Guest lecturer at French Institut de formation Universitaire et de Recherche du Transport Aérien (IFURTA) – (2005 – 2010)
Aircraft performance Engineer at Airbus (1992-1999)